WORKSHOP: Sonic Architecture & The Multidimensional Voice w/Ben Tyree
When:
June 9, 2019 @ 2:00 pm – 5:00 pm
2019-06-09T14:00:00-04:00
2019-06-09T17:00:00-04:00
Where:
Chapel of Sacred Mirrors (CoSM)
46 Deer Hill Road
Wappingers Falls, NY 12590
USA

Contact:
Chapel of Sacred Mirrors
845.297.2323
Chapel of Sacred Mirrors presents…

Sonic Architecture & The Multidimensional Voice
with Stephanie Rooker & Ben Tyree
$30 / $35 at the Door
Sound and music are as ubiquitous as the air around us and as essential as the breath within us. As we acquire new methods and tools to develop a deeper relationship with sound and music, we cultivate intimacy with the beauty and mystery of life. This workshop facilitates access to our innate musicality via voice and/or other instruments in a balanced practice of form and freedom. By orienting ourselves through structures of tone, movement, and dynamics, we may deepen our awareness, listening, and ability to surrender to the flow of creativity. When we can truly "get out of the way" and let music move more clearly through us, musical expression can lead us into physical, mental, emotional, and energetic states of liberation.
We will initiate our practice with a deep exploration of the original instrument, the human voice. The voice is pure energy – a divine thread of the intricately interwoven sonic fabric of reality. Understanding this multi-dimensionality of our voices allows us access to explore the depths of our own story as well as become co-creators of the ever-expanding energetic possibilities of existence. Utilizing sound, tone, chant, song, and improvisation, we endeavor to break free from constraining thoughts, reclaim our relationship to ourselves as instruments, and allow our voices to more fully exercise their energetic capacities.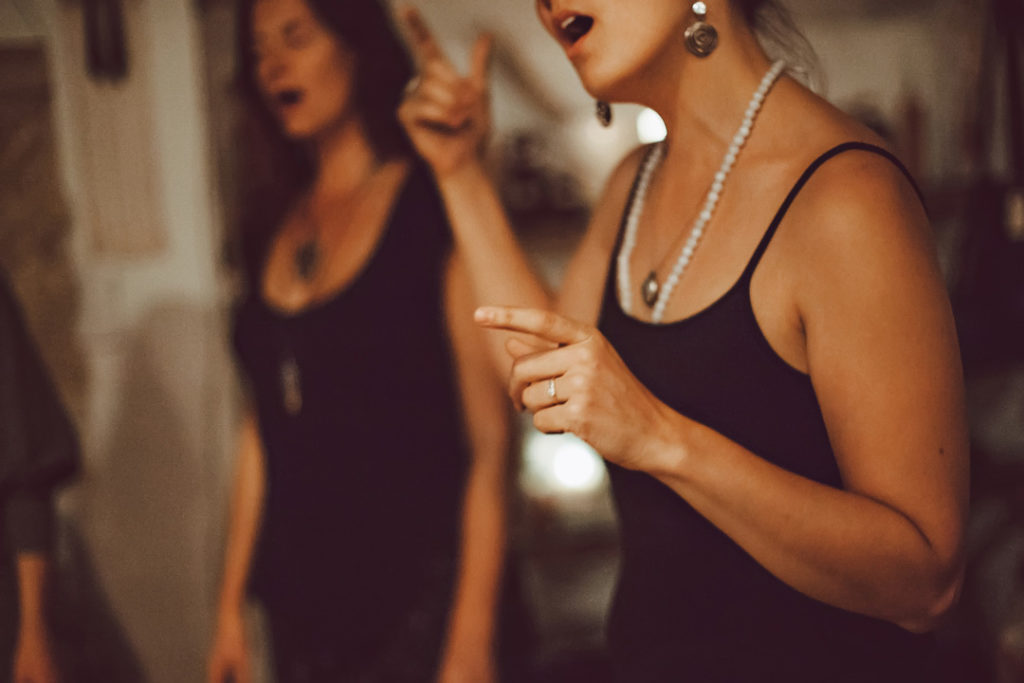 Each person's unique Sonic Architecture is constructed with what they hear throughout their lives – be it music from recordings, performances, radio, etc. to nature sounds and city sounds. Yet, it is based not only on sounds we absorb, but also sounds that emerge from multiple dimensions of ourselves. Integrating this concept of Sonic Architecture, we will explore the shapes and geometries of harmony and rhythm while drawing from a multiplicity of genres and musical concepts – notably jazz, blues, rock, funk, pop and classical. Participants will be guided through techniques, exercises, and ensemble work facilitating the development of their musical instincts and creative intuition.
This workshop welcomes vocal and instrumental contributions from participants to create grooves and soundscapes that access the magical realms of improvisation/spontaneous composition. The intention is for participants to stir up their creativity and explore new territories together in a welcoming and holistic environment. We aim for all to tap into the ocean of musical potentiality within and leave the workshop with new music in their hearts. Participants who play instruments are invited to bring one.
No previous singing experience necessary – only the desire to free your voice!
Workshop Schedule
2– 2:50pm: Intro: Voice Work
2:50 – 3pm: Break
3 – 3:50pm: Integration of Instruments
3:50 – 4pm: Break
4 – 4:30pm: Ensemble Co-Creation
4:30 – 5pm: Group performances
6pm : CoSM Closes
12pm – 6pm – CoSM Open Hours (Grounds, Trails, Shop, and Cafe Open)
*Event Day Gallery Hours: 12 – 2pm
Stephanie Rooker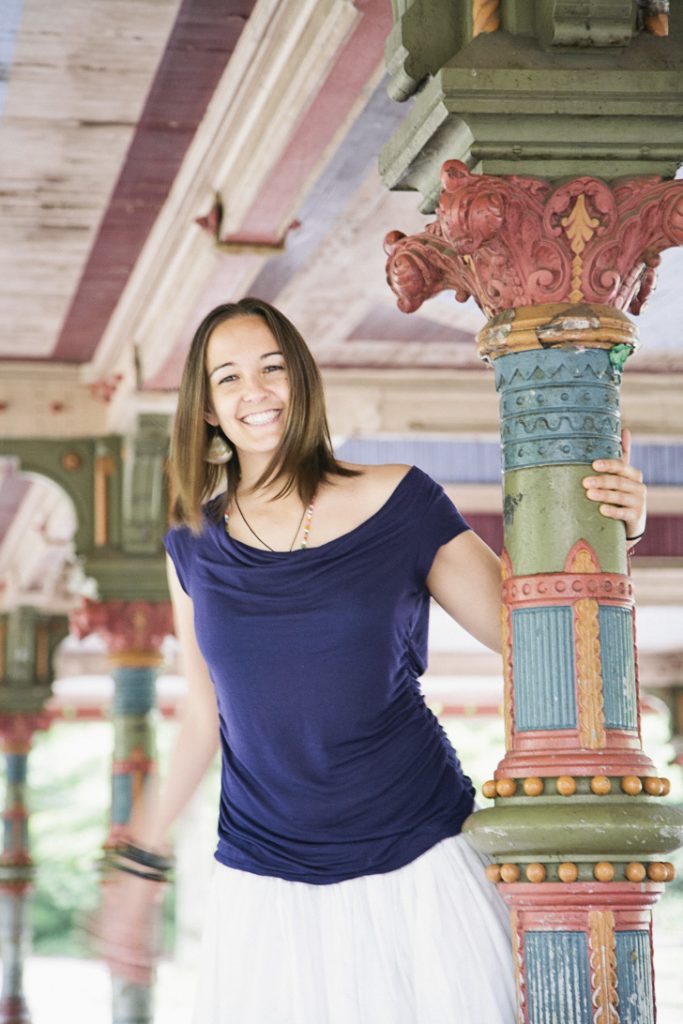 Stephanie Rooker is a vocalist, voice teacher, therapeutic sound facilitator, and founder of Voice Journey Sound Center in Brooklyn, NY. Her work integrates deep listening, somatic awareness, and musical intelligence with voice technique and principles of sound healing to awaken the medicine of the voice for creative expression, personal growth, and holistic well-being. Stephanie's teaching helps to free the voice from constraints of trauma, inhibition, and fear for people with all levels of singing experience.
Ben Tyree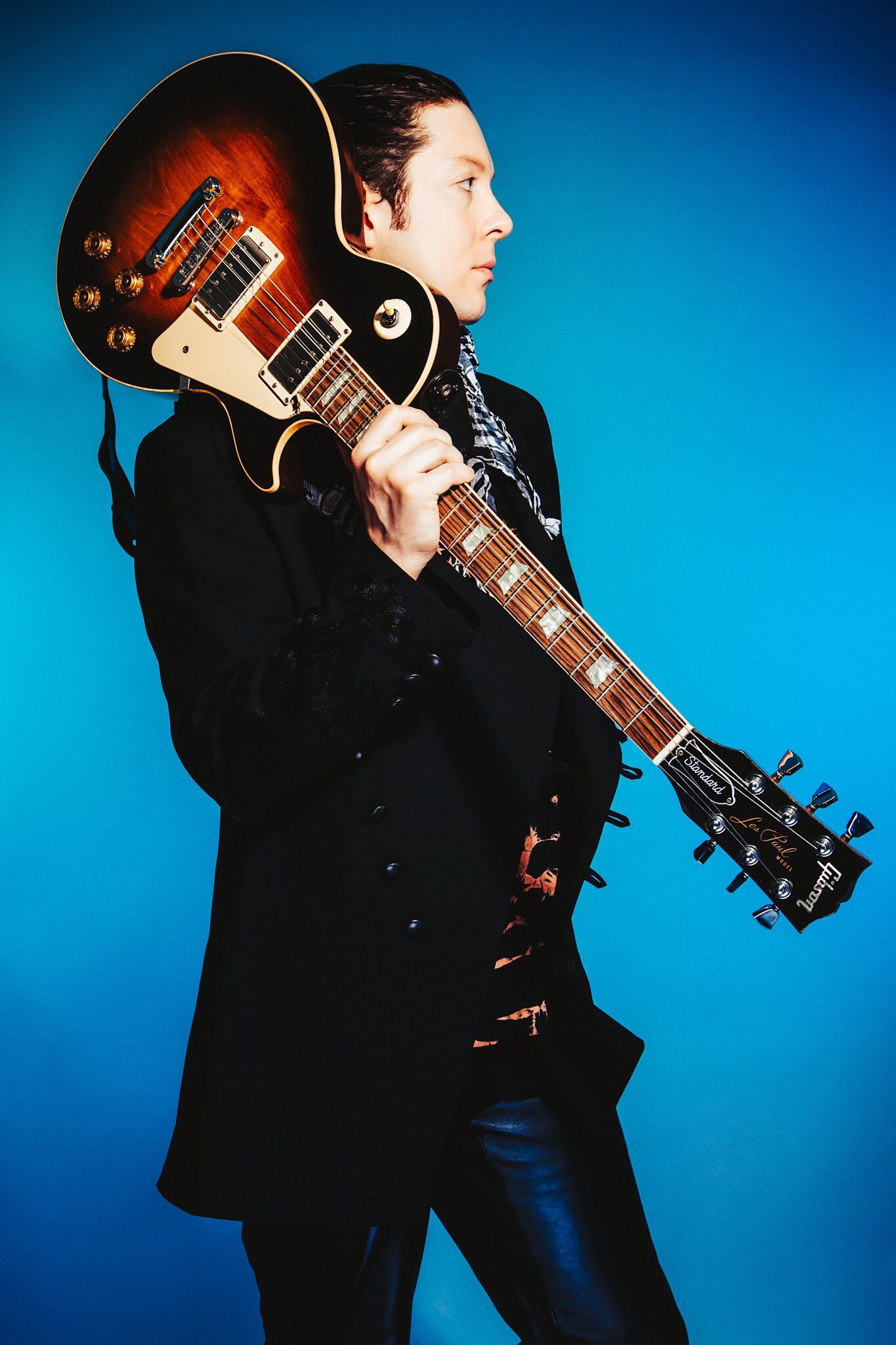 Guitarist, Ben Tyree, is a performer and composer of virtuosic ability, infectious groove, and eclec- tic tastes. All of those elements are placed on stunning display on his latest release, Burn It! LIVE, a blistering live set from the Brooklyn Academy of Music's prestigious BAMcafé Live series. That versatility has led to work with artists as diverse as Vernon Reid, Kyp Malone (TV On The Radio), Valerie June, Elliott Sharp, and Burnt Sugar: The Arkestra Chamber.
This workshop is offered in reverent honor & loving memory of a profound teacher & ever-inspiring soul-singer, AlySun Panichi. We raise our voices to continue her legacy of vocal empowerment to uplift our spirits, inspire our communities, and light up this world with song!